Rozina was only 19 years of age when she was married to Ruhul Amin, a day laborer from nearby village. It was a very hard and difficult time.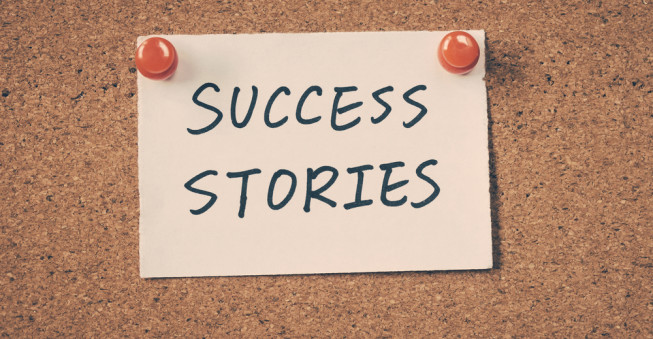 Rozina was only 19 years of age when she was married to Ruhul Amin, a day laborer from nearby village. It was a very hard and difficult time.  Her husband worked very hard day in and day out only to make their end meet. He inherited one room from his father to live in. As a child Rozina grew up in poverty in her parent's house and was acquainted with situation she faced in her new life. She was determined to come to the help of her husband in making some additional income. One of the options was to take a job in garment factory away from her home. But she eschewed the idea and instead she worked for a tailor in her locality and quickly learned the trade. She somehow managed a sewing machine from her neighbor and made dress on order from her mentor. For the first time she earned BDT 2000.0 in one month. She was very enthused and devoted herself more and more in the trade. Seeing her interest her husband took a loan from some local NGO and bought a sewing machine and some clothes for her. With the help of her husband she sold handmade dress in local market and made some amount of profit. She continued with the trade and honed her skills for making dress for women. She got orders more and more with the lapse of time. She eventually needed more capital funds for extension of her trade. So, she became a member of one of Pidim supported Savings and Credit Groups (S&CG) and took a loan of BDT 50 thousand. She bought two sewing machines and additional stock of clothes. She soon earned a good name for the quality of her work. Many (young women) came to learn the trade from her. So she started imparting training in dress making to them on payment. This also became a source of her income. Latter on many of her students could make their own living using their skills learned from Rozina.
At one time Rozina added a new item of shopping bag to her sale list. She employed on full time worker to help her in the job. Her husband looked after selling her products in local market and eventually became fully involved in the trade. They continued to take loans from Pidim to beef up their trade. They borrowed BDT 630 thousand over a period of 5 years from Pidim. Their business thrived and their capacity to repay loan increased over time. So they took additional loan from other MFI and purchased 2.5 decimal of land and built a tin-shed half building with four rooms. They rented out two rooms for monthly BDT 4 thousand. They now have sustained income for meeting family expenses. They have two daughters. The elder daughter passed Secondary School Certificate and the other is studying in class III. They want to see that their daughters get higher education and lead successful life. Like many Rozina and her husband could end up in the slums of Dhaka. But with sheer tenacity and perseverance they could change their destiny amid grinding poverty, which has become an example to the people in her village. People now treat her with respect and dignity.
Name: Rozina Akter (No. 31 of Adarsha Samity or Group)
Wife of: Md. Ruhul Amin
Village: Puba Chatter
P.O. BOF, Upazila: Sadar
District: Gazipur